The Serpente board from Sweden-based designer arturo182 looks like it would be a perfect mini platform for running uLisp. It includes a 48MHz ATSAMD21E18A, and 4 MB of flash storage which will be ideal for saving a uLisp image. It comes in three variants, depending on the USB connector you want: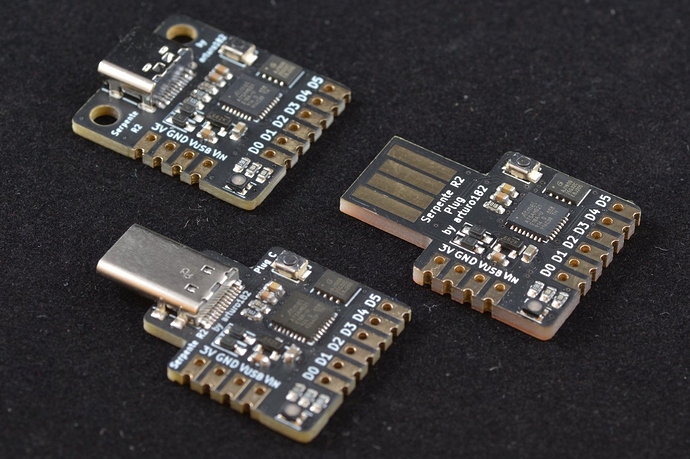 The edge connector provides 6 pins that can be used for digital I/O, analogue, I2C, or SPI, and there's an RGB LED. I've ordered one and will report back when I've tried it with uLisp.
See: Serpente - A Tiny CircuitPython Prototyping Board on Tindie.